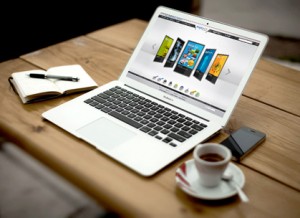 D Web design is the skill of creating presentations of content (usually hypertext or hypermedia) that is delivered to an end-user through the World Wide Web, by way of a Web browser or other Web-enabled software like Internet television clients, microblogging clients and RSS readers.
Web design is a kind of graphic design intended for development and styling of objects of the Internet's information environment to provide them with high-end consumer features and aesthetic qualities. The offered definition separates web design from web programming, emphasizing the functional features of a web site, as well as positioning web design as a kind of graphic design.
ClickNet is an Egypt based web design services specialist who design and provide cost-effective, custom-tailored e-business solutions packages. We make sure that these packages fit your needs on both ends with business web design cost and appearance that is meant for individuals and companies in EGYPT as well as the international market. For any modern online business model, we perceive no regional differences as we believe that geographic location isn't a limitation – we will provide the same web development service level wherever you are contact us with your requirements for a free no-obligation quotation.
ClickNet is a web designand web development company in Cairo Egypt. At ClickNet we don't just do the job – we do it right. Perhaps it is this obsession of doing things right and perfect; along with attention to details that brings our customer's satisfaction into the highest levels. We have been delivering quality web sites design with our team of web design EGYPT professionals for our customers and have a proven track record of customer satisfaction and guarantee or your money back. We take great pride in our web design jobs with the use of collaborations and partnerships aimed at building lifelong relationships that are mutually

Our company can add value at any stage of web site

Design your new web site.
Redesign of an existing website to be more efficient.
Maintenance & management of an existing website.
Web Design Services include

Solution Designing & Creative Story Boarding.
Website Content Planning & Drafting.
Product Photography.
Graphic Designing.
Designing Flash Intros & Animations.
HTML Coding & Java Scripting.