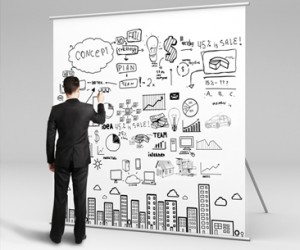 D
Web development is a broad term for any activity to developing a web site for the World Wide Web or an internet. This can include e-commerce business development, web design Egypt, web content development, client-side/server-side scripting, and web server configuration. However, among web professionals, "web development" usually refers only to the non-design aspects of building web sites, e.g. writing markup and coding. Web development can range from developing the simplest static single page of plain text to the most complex web-based internet applications, electronic businesses, or social network services.
ClickNet is one of the leaders in Internet application developmentand web application development in Egypt. By dealing with our company, we ensure the best possible result for your Internet application development and web application development initiative. As a result at present we're developingweb application development for high profile corporate based in Cairo Egypt.
Our website development project process is divided into 7 functional stages:
Software Requirement Study
Project Plan
Functional Prototyping
Web Application Development
Testing
Technical Support
Maintenance
ClickNet has been providing Web Development services for over 10 years. Located in Cairo Egypt..We offers a wide range of IT services ranging from Software development,Web design Egypt,Web Hosting Egypt, domain registrations ,sms Egypt, web marketing and SEO( Search Engine Optimization ).