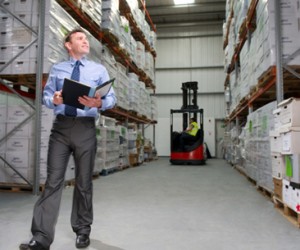 What is Stock Control Software?
Stock Control Software is a business software that serves the corporations and businesses, factories, it is following the stock movement and enable the Management to follow up all activities easily, starting from the receipt and calibration items purchased and deposited in storage and registered within the stocks. Stock Control Software can inform those responsible for any irregularities or abuses in the specification or quantity and to follow up balances varieties and reviewed periodically and inform the responsible procurement When you reach the minimum of the stock (reorder point) and then speed up to meet the needs of the Stock and check the items required and specifications and matching of exchange prevailing at the Exchange.
Main Functions of Stock Control Software:
Record all data suppliers, customers and delegates.
Linking all branches of the company and follow-up of the main branch.
provide reports on sales and inventory(periodically).
Making special documents to move the stock include:
» Purchase Orders
» bonds goods receipt
» bond conversion of goods from branch to another
» bills returns
» inventory stores
the possibility of classification of goods as "name – Price – Type".
Dealing with the products barcode system.
Reports on the sale in the Foundation.
» Track the items monthly
» Monthly sales reports
» Sales rate for specific sales representative
» Materials that arrived reduce demand
» Materials that have been expired.
The ability to print reports
Content Management.
Users Management.